Remote Control
£15.00
This 12V RF Remote Control unit is 8cm x 4cm x 3cm.
In stock
Description
12V RF Remote Control Unit
This is a 12V RF (Radio Frequency) Remote Control unit.
It operates from up to 25 metres away and the handheld remote does not need line of sight with the Switch Box to switch it on or off.
The Switch Box is programmable, so it is possible for one 12V RF Remote Control unit to control one or several of these Switch Boxes:
1) Unscrew the top of the Switch Box
2) Hold down the red button inside while pressing the button on the Remote.
3) This will add this frequency to the Switch Box (maximum 10)
The Input of the Switch Box is a 12V 5.5mm Socket
The Output is a 12V 2.5mm Jack Plug and will allow this 12V Rf remote control unit to plug into any of the devices below.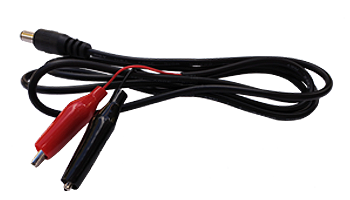 This is usually the solution if you want to run the inverter off your own 12v battery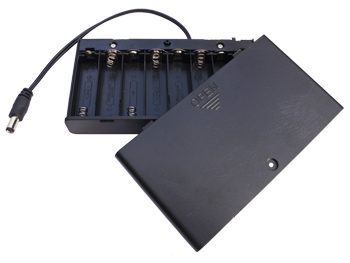 To make this inverter portable then just plug in this battery box.
Please note that rechargeable AA batteries are lower voltage than standard batteries so cannot really be used effectively with this battery box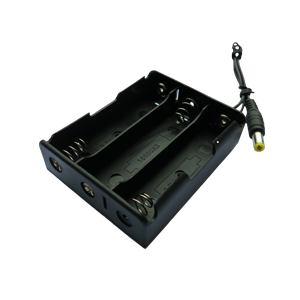 These 18650 rechargeable batteries have now become popular and widely available. This Battery Box will plug straight into the driver and will make this EL Driver portable and rechargeable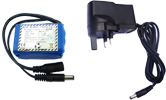 These are smaller and lighter than the Battery Box, the 3000mAh Li-ion battery gives the same life as the 8xAA Battery Box with fresh alkaline batteries
1800mAh (thin): 125g (10cm x 5.5cm x 0.8cm)
3000mAh: 172g (7.3cm x 5.6cm x 2.2cm)
5000mAh: 250g (5.3cm x 5.8cm x 3.9cm)
All of these Li-ion Batteries come with an intelligent recharger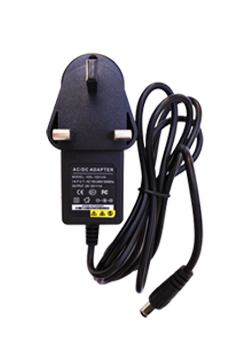 This will convert mains electricity to 12v so it can be used as a handy input for this inverter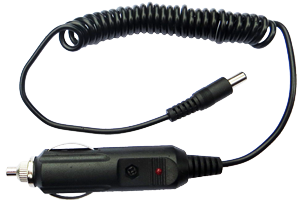 You can plug this adapter into a car's Cigarette Lighter
All of these external power inputs can be found in Additional Items
Visit our sister site elwirecraft for an extensive range of EL products for your craft projects.