Rechargeable Li-ion
£7.50 – £50.50
Capacity: 1000mAh, 1800mAh, 3000mAh or 5000mAh
Connector: 2.1mm/5.5mm
Description
Rechargeable Li-ion Batteries
These rechargeable Li-ion batteries have been designed to be used with the 12v input on our EL Inverters. They can also be used with many other 12v appliances that have 2.1mm/5.5mm connectors.
The high quality Li-ion batteries have been stripped down so do not have an LED power light or on/off switch but do have an integrated over/discharge protection chip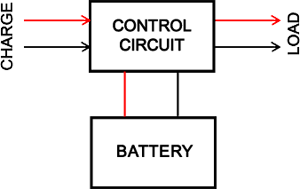 They are available in these sizes:
1000mAh: 81g 6.5cm x 3.7cm x 1.8cm
1800mAh (Square): 145g 5.6cm x 3.8cm x 3.1cm
3000mAh: 172g 7.3cm x 5.6cm x 2.2cm
5000mAh: 265g 6.0cm x 5.8cm x 3.9cm

Capacity: 1000mAh, 1800mAh, 3000mAh or 5000mAh
Input power: DC 12.6V
Output: DC 12V
Over-charge / discharge protection: Yes
AC Mains Charger: UK Plug
*Li-ion Batteries are only available to the UK due to airmail postal restrictions*
Visit our sister site elwirecraft for an extensive range of EL products for your craft projects.